Shopping with children
This is where you need to be!
Reading time 5
3585 x Views
Shopping with kids can be quite a challenge. Your child can get bored or you simply can't find anything suitable for your child. We tell you where to go to make shopping with your child a success.
The best children's shops
If you're going for a day of shopping with kids, Zwolle is the place to be. With the wide range of stores in Zwolle, you'll have fun. But what are the best children's stores? We distinguish between clothing stores for children, fun baby stores, toy stores in Zwolle and gift stores with suitable gifts for children. You can read all about it, so you know exactly where to go when you go shopping with children.
Buy children's clothes
You probably know it: you buy nice clothes for your child, but before you know it, it doesn't fit anymore or it's broken. How could it be otherwise with these kids growing so fast and moving around so much? Every once in a while the closet deserves a little addition with some new clothes.
The Sissy-Boy sells beautiful children's clothing. Also clothing for adults, by the way. Win-win situation, because you shop all kinds of gems for your offspring, but also for yourself! And you can also browse through the accessories.
You can also buy kids clothes at Toff Kidswear. Expect fun and affordable children's clothing here. Toff Kidswear is located behind the Broerenkerk. The visit to the children's store in Zwolle can easily be combined with a visit to Van der Velde in de Broeren, one of the finest bookstores in Zwolle.
Cute baby shops
What could be more fun than buying the cutest sets of clothes for your newborn baby? Or for the baby of your best friend, your niece or someone else. Zwolle luckily has a number of nice baby stores where you can go for the sweetest items.
One of the nicest baby stores in Zwolle is Moonloft. From clothing to toys and from water bottles to wallpaper for the baby room. In short, at the Moonloft you will find everything. And it all looks super cute! But you will not find just baby stuff here. Also for yourself you can browse here. Jewelry, home accessories and clothing are also part of the assortment. So are you looking for the perfect gift or something fun for your own baby? Then the Moonloft is the place to be!
Also be sure not to skip ELUUN. ELUUN is the concept store especially for the smallest among us. This store is located in the middle of the Grote Markt in Zwolle and has 3 (!) floors. The must-haves are not only nice for children, but also for parents. The items are namely very nice in the interior.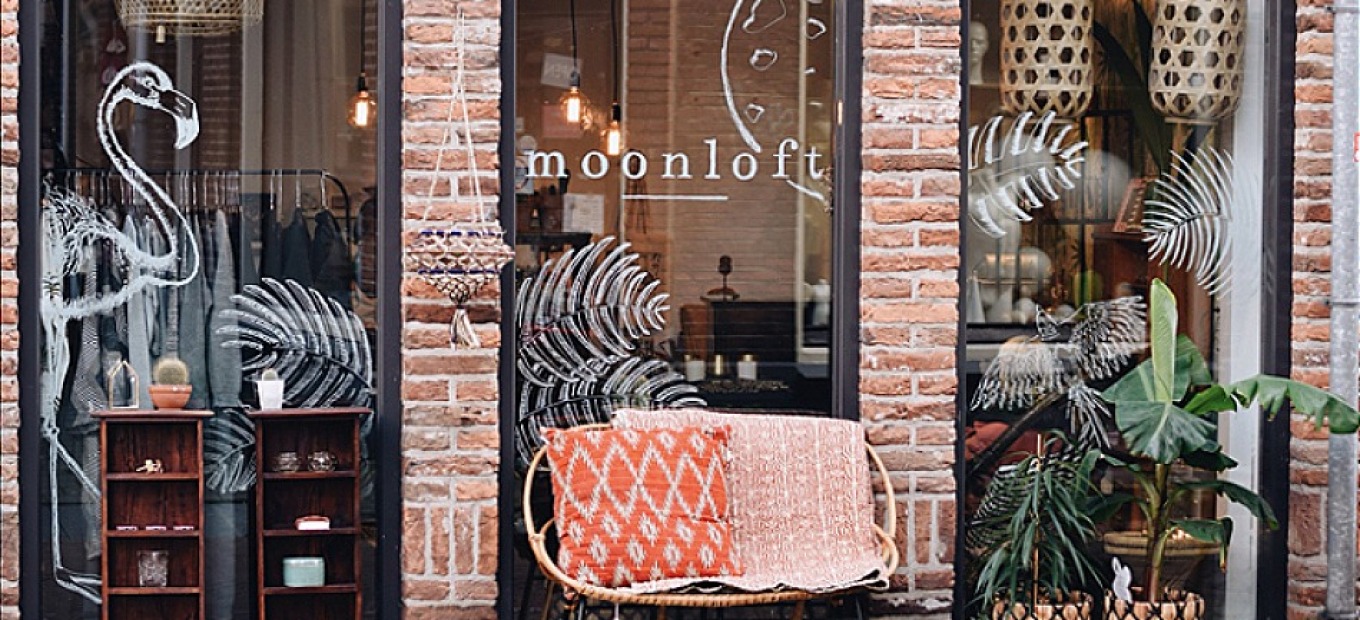 Toy store in Zwolle
There is no shortage of toy stores in Zwolle. So shopping with children in Zwolle is a big treat. If you want, you can make it a "toy route in Zwolle". For example, start at the ToyChamp Zwolle. This toy store in Zwolle is located on the Stadionplein.
The center of Zwolle is also perfect for shopping with children. For example, you can find in the city center Speeleiland Zwolle. This store has a wide range of popular games. Did you know that the puzzle & game department is a 999Games specialist? Because of this, the newest games are often in the store. No time to go to this toy store in Zwolle? Then just order it online!
Don't skip SpeelGoed Zwolle either. You can find it in one of the nicest streets of Zwolle, namely the Sassenstraat. From afar you can see the red LEGO flag of the toy store flying. This way you know exactly where you have to be. After seeing the flag you are probably not surprised that the store is specialized in LEGO. Besides LEGO, and since recently also a range of second-hand DUPLO, you'll also find other well-known toy brands like Hubelino and LIGHT STAX.
From the Sassenstraat you can easily walk to Assendorp, where you can find JoePPie. Whether you have a fancy dress party, are looking for a gift or just want to puzzle: JoePPie is the place to be.
Gift store in Zwolle for children
Many children love a present. If you go shopping with children, gift stores are a treat to go to. Or if you only go shopping to buy a present, a gift store in Zwolle is the place to go.
Original gifts can be found at Villa Mooi. In addition to responsibly and sustainably produced clothing, you can also buy toys, cuddly toys, craft supplies, games, books and much more. A visit to Villa Mooi is a complete experience.
Walk a little further to the Millows on the same street. Millows is a store full of home accessories, gifts and all kinds of gadgets. Buy a nice stuffed toy for your son, a maternity gift for your niece, a little something for your neighbor's kid's birthday or buy something nice for yourself.
Where in Zwolle do you like to go shopping with kids?