Christmas shopping in Zwolle
Looking for great stores?
Reading time 5
2749 x Views
Want to have a successful Christmas? For that you need a number of ingredients. Like a Christmas tree with decorations, supplies for a nicely set table, a Christmas outfit, delicious Christmas snacks and drinks and so on. So it's time to go christmas shopping! In Zwolle you will find a number of great places to score the best Christmas supplies.
Update: Non-essential stores may be closed, but in most cases you can buy digitally and use retailers' delivery and pickup services. Check their site or look them up on social media for deals and services.
Christmas shopping in the Netherlands: discover Zwolle!
Christmas shopping doesn't mean just looking for Christmas items, but also the whole atmosphere around it. During Christmas the days are shorter so the shopping streets are pleasantly lit and there are beautifully decorated shop windows. Put on a warm coat and enjoy all the beauty.
The most famous shopping street in Zwolle is pre-eminently the Diezerstraat. Here you will find all the popular brands such as Douglas, Hema, Zara and Costes. Chances are that Christmas shopping here should succeed. Are you looking for something more exclusive? Then walk into one of the side streets of the Diezerstraat. Here you will find unique boutiques where you can find special stuff. The cute store Zus is not to be missed if you walk down Broerenstraat. You can immediately recognize this gift store by its completely pink decor. Or admire the most beautiful jewelry and other accessories at the cozy Moonloft in the Spoelstraat.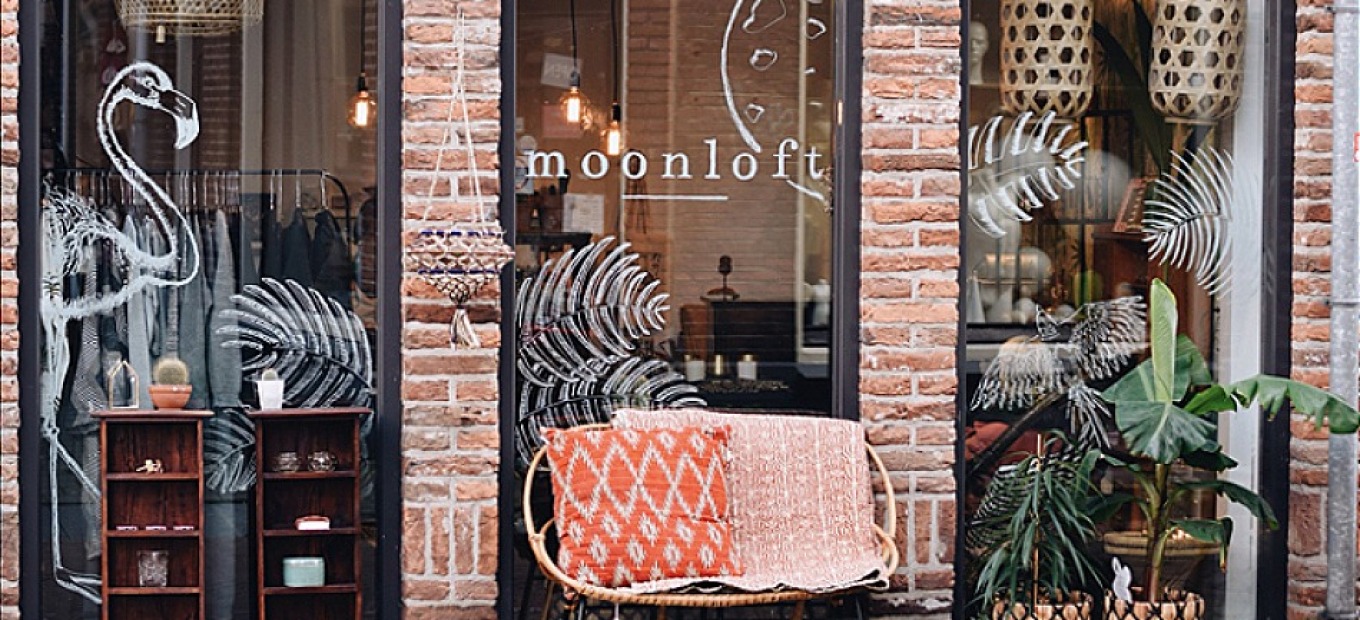 Christmas shopping in Zwolle
Zwolle is a Hanseatic city with history. The inner city has a lot of beautiful, authentic buildings. During the Christmas period lights are hung up here, on the Grote Markt there is a huge Christmas tree and there are plenty of places where you can get a hot chocolate. Christmas spirit at its best in Zwolle!
Sassenstraat](https://www.touristserver.nl/img/98461-1499177430/C200X200/Foto+Harold+Meerveld+Sassenstraat+en+Sassenpoort.jpg) The Diezerstraat is not the only street in Zwolle where you can find nice stores. The Sassenstraat is perhaps even more fun, it was once part of the 10 best shopping streets in the Netherlands! The Sassenstraat is a nice, quiet street where you can admire the unique stores at your leisure. This is something different than large-scale shopping centers. There are many stores in this street that are worth a visit, such as the lovely little boutique Vay where you can score the cutest Christmas outfit, Jojo & Millows where you can find the ultimate Christmas gift and SpeelGoedZwolle that sells a very wide range of toys.
Moreover, at the beginning of the Sassenstraat lies one of the highlights of Zwolle, namely the Sassenpoort. This particular gate dates back to the Middle Ages and is in the top 100 of the Dutch Unesco monument list.
Unique Christmas stores in Zwolle
Large stores that are solely focused on Christmas are not found in Zwolle. Nevertheless, there are many places that do sell cute Christmas stuff. Do you want to succeed for Christmas? Then you need to look in several stores. This way you make Christmas shopping a real treat.
Do you like to look for the most unique and cheap Christmas items? Then visit the Kringloop Zwolle on the Nieuwe Veerallee. In this store they have created a special Christmas shop with all kinds of second-hand Christmas items. This way the stuff gets a second life: that's a nice Christmas spirit.
At the moment we are in a period where simply not much is possible. But we have good news for you: the Stadswandeling 038 is back! This organization will map out different routes for you along the highlights of Zwolle and Kampen. During the route you pass all sorts of catering establishments, such as wine bar OAK Zwolle or the Gillende Keukenmeiden. Here you can enjoy a beer, wine or a hot drink with a snack. Along the way you support the hospitality industry as far as it can, because it's not really with them, huh.
Shopping in Zwolle
Zwolle is growing in recent years into a modern student city. This of course includes the hip stores and restaurants. Whatever you are looking for: Zwolle has it. Moreover, every Sunday is a shopping Sunday in Zwolle!
A shopping street that is often skipped is Het Eiland. It is the slightly more modern part next to the old city wall, but undoubtedly worth it. The cozy streets and the wide range of various stores make it so attractive to come here for shopping or lunch at this location. The highlight of Het Eiland is the famous bookstore Van der Velde in de Broeren, located in the monumental Broerenkerk. Visitors come from all over the country to check out this extraordinary store. Other nice stores that can be recommended are Music store Plato or clothing store Appel & Ei.
And last but not least the Luttekestraat. Not everyone has the same clothing style, but that's just what's so great about this street: everyone can find something here.