Campsites & Farm campsites
A combination of camping and enjoying a beautiful Hanseatic city, it is possible at one of the nice camping sites in Zwolle. Wake up quietly with birds singing, cycle in beautiful surroundings, admire art at the Fundatie and end the day on a cosy terrace. And that's not all, there are so many more possibilities/activities!
Campsites near Zwolle
There is much to do from a campsite near Zwolle. For example, many campgrounds are located near the admirable Vecht. The Vecht used to be important and that is why many merchants and tradesmen built imposing estates, manors and castles along this river. Beautiful for cycling or walking along.
You will find Camping Starnbosch in the woody area of the village Dalfsen. On the campsite you will find many facilities so you can enjoy a carefree vacation. Think of the clean toilet building, playground with bouncy castle, cinema and more. Want to make it even more luxurious? Then choose the private sanitary facilities, then you have a sink, toilet and shower with hot water for yourself. The campsite also has a swimming pool, which can be covered in bad weather, and you can rent a private hot tub + sauna for four hours!
Vechtdal Camping Het Tolhuis is a very friendly and hospitable campsite. During the high season many activities are organized for children, but the surroundings are also perfect for beautiful cycling and walking tours. This makes the Tolhuis also suitable for the older target group. The campsite near Zwolle has spacious comfort pitches, small-scale catering, lots of playground equipment, a heated outdoor pool and an active animation team.
Despite the fact that Molecaten Park De Leemkule has no less than 323 pitches, the campsite gives a small-scale impression. The campsite is divided into several small fields, giving you plenty of privacy. There is plenty to do at the campsite, for example at the indoor and outdoor swimming pool, the outdoor playground or the animal pasture. But there is also plenty to discover in the surroundings, so there is a lot of culture and history to be found on the Veluwe and in the IJssel Valley. Are you ready for a little relaxation? Then pay a visit to the sauna or steam room.
Campsites in the surroundings of Zwolle
Not only the center of Zwolle is beautiful, the surroundings of the Hanseatic city are just as beautiful. There are many campsites located in the surroundings of Zwolle. Simply because there is more room for it here, than near the center. So you can enjoy a slightly larger pitch and more luxurious facilities.
Landgoed de Molecaten is a quiet campsite between the woods of Hattem. The pitches, which are rich in shade and sunshine, have plenty of privacy. This makes it a great vacation spot for families with young children, but also for those over 50. For children there are several playgrounds and an animation club that does all sorts of fun things, there is also a canteen where you can eat all day and where you can order fresh rolls the night before. Any facilities such as a swimming pool or a restaurant with a more extensive menu are freely accessible at the nearby Molecaten Park De Leemkule.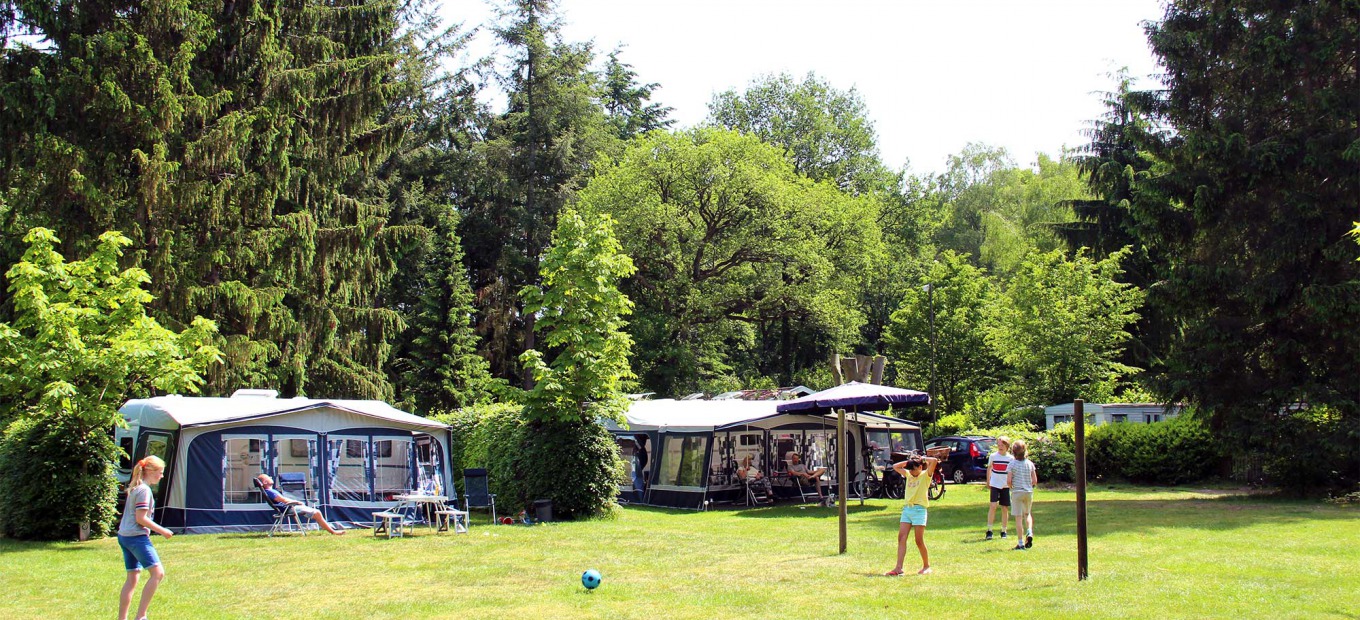 On the banks of the Vecht, about four kilometers from Zwolle you will find Camping Jachthaven Terra Nautic. This campsite near Zwolle offers plenty of space, tranquility and is very popular with anglers and water sports enthusiasts. Terra Nautic has spacious pitches for motor homes, caravans and tents. They also have wireless internet and modern sanitary facilities.
On a magical spot on the Vecht you will find Buitenplaats De Luwte. This place was created to allow guests to retreat and enjoy the good life. No rush and bustle, just a little time to relax. The campsite in Zwolle has pitches for campers, caravans and tents. There is also a bed & breakfast, a group accommodation, a pavilion with delicious food & drinks and more!
Camping in Zwolle South
From 't Hofje van Hoog-Zuthem in Zwolle Zuid you can be in the heart of Zwolle by bike in no time. The SVR camping site is laid out as a park with several fields. All pitches are spacious and equipped with water and electricity. In addition, the sanitary buildings are well maintained. The SVR camping site is fully equipped for travelers who like to make bicycle trips. There is a spacious bicycle shed where it is possible to charge electric bicycles. In the shed there is also a lot of information about the surroundings of the campsite in Zwolle Zuid.
Camping De Agnietenberg in Zwolle
Beautifully situated in a nature reserve on the outskirts of Zwolle you will find Molecaten Park De Agnietenberg. The location on the Agnietenplas and the meandering Overijsselse Vecht is unique and immediately gives you that great vacation feeling. The spacious pitches at the campsite in Zwolle are perfect for families with kids who like to take a dip in the water, but there are also several accommodations for rent.
More lovely campsites in Overijssel
If you're staying at one of the camp sites in Overijssel then a trip to Zwolle should not be missed. Zwolle is full of fun activities, unique stores and lively eateries. Read some tips below.
Camping is all about swimming. Not every campsite in Zwolle has a swimming pool, so visiting a swimming pool in Zwolle is not a bad idea at all. Zwembad de Vrolijkheid is a spacious, sustainable accommodation with several pools. So there is something for everyone.
Visit the Museum De Fundatie. Just the building that houses the museum is a picture in itself. Museum de Fundatie owns and manages an extensive collection of visual arts.
Dinoland Zwolle offers a fun day out for the kids. Dinoland Zwolle was founded by Summercamp Heino and besides entertainment, the kids learn a lot here!