Round trip Zwolle Walking
Discovering Zwolle by foot
Reading time 4
667 x Views
Put on your walking shoes, because you are going to walk the walking route Rondje Zwolle wandelen! This walk of almost 45 kilometers combines the quiet, green surroundings of Zwolle with the liveliness of the Hanseatic city. Have fun walking!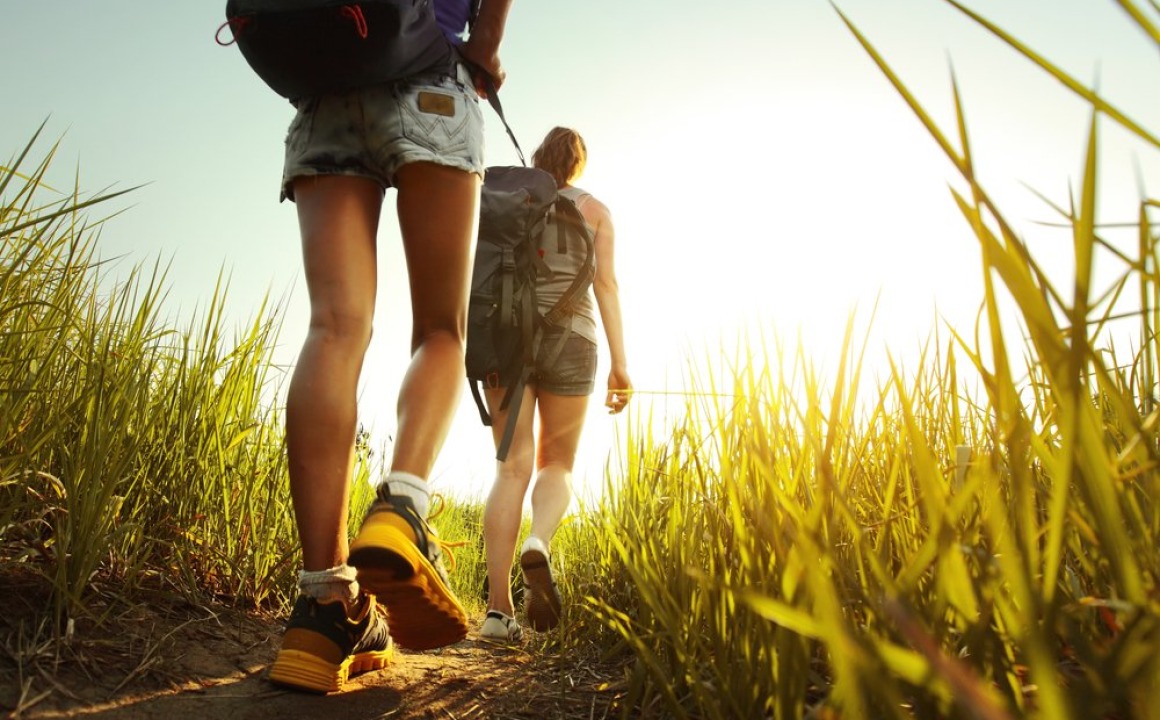 Tip: Walking around Zwolle
Zwolle is a wonderful place to explore all year round, every season. The best way to explore the surroundings of Zwolle is walking or cycling. Our tip: go for a walk along the Rondje Zwolle route! This route is 45 kilometers long and takes you through the versatile outskirts of Zwolle. That is a unique way to explore the Hanseatic city! You walk on the dike along the IJssel, pass the English Work and Forest Agnietenberg.
Moreover, you walk past several catering establishments, where you can make a stop for a refreshing drink or a tasty snack. For example, take a break at Theetuin Stadsland B&B or Lakeside. Get out and discover the Rondje Zwolle walking route for yourself!
The most beautiful spots of Rondje Zwolle
Rondje Zwolle walking route is very popular and that is not for nothing. This walking route takes you along the most beautiful spots of Zwolle and its surroundings. Enjoy the views and take in the surroundings. Hiking around Zwolle is not only a sporty activity, but it is also super relaxing.
The most beautiful places you will pass during this walk include the Nevengeul, the English Work Park and the Helmhorst Estate. Each of these admirable places with a rich history. And do not forget to cross the water with The Haersterveer. This is the last hand-drawn cable ferry in the Netherlands!
Are you going to walk the Rondje Zwolle on a hot day and could use some cooling? Then take a cooling dip in the Wijthmenerplas or Milligerplas! Both locations are part of the Rondje Zwolle walk.
Rondje Zwolle bike route
Instead of [walking] Rondje Zwolle(article://3913 "walking in Zwolle"), you can also explore this route by bike. The route can be cycled in two directions and it will take you about 2.5 hours to complete this route by bike. Plenty of time to stop and admire the surroundings along the way.
The signs along the route indicate which way you should cycle. Or buy a description of the bicycle route Rondje Zwolle at the Tourist Info in Zwolle.
Other walking routes in Zwolle
Don't see Rondje Zwolle walking, but would you like to walk another walking route? There are countless kilometers in Zwolle with beautiful walking routes. Or walk through Zwolle with a guide and learn all kinds of fun new facts about the city.
Want to see more of the historic Hanseatic city itself? Then choose a city walk through Zwolle, such as the Hanseatic City Walk. This walk is 2.5 kilometers long and takes you past all the highlights in downtown Zwolle.
Or walk through one of the parks that Zwolle is rich in, such as Park de Wezenlanden or the English Work. You are far from finished walking in Zwolle!
Walk your own tour through Zwolle
If you do not want to be stuck to a specific route, you can also walk through Zwolle on your own! Places rich in culture that you should not miss during a walk through Zwolle include the Grote Kerk, Van der Velde in de Broeren, the Peperbus and the Sassenpoort. Combine all these special hotspots with the canals of Zwolle and your walk through Zwolle is complete.
As you can now understand, Zwolle is rich in beautiful walking routes. Go Rondje Zwolle walk and discover for yourself the unique combination of history, nature and culture in Zwolle and its surroundings!